By Priya Iyer, Lotus STEMM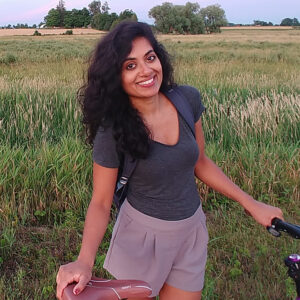 This fall, Lotus STEMM launched a new chapter of CAGIS for girls who identify as South Asian.
Lotus STEMM is a STEM organization that was founded to provide South Asian women a platform for networking and leadership opportunities. 
Why did we start this chapter? Because, like CAGIS, we think representation is incredibly important! And here is why.
'Others Like Me'
When we asked Bhavishyaa Vignesh, a CAGIS member, what representation means to her, she said it means that she can see others like herself. "I do not have to stand alone," she wrote. 
When we see others that we relate to, doing science, we are likely to believe that we can do it too!
Research suggests that a typical image of who does science – someone who is white, middle-aged and male – still persists. By increasing the diversity of the scientists girls meet and learn from, we can help girls see that they too, belong in STEM. 
Increase confidence
A 2012 study found that not seeing yourself represented in places like the media can impact confidence in kids.
This summer, we hosted a virtual conference for girls, where we featured South Asian women and girls who do science. We saw how excited our girls were to learn from scientists that look like them, ones that they don't normally see on media. Parents told us how happy they were that their kids had this opportunity. 
Together with CAGIS, we hope to showcase diverse women doing cool things in science, to help girls build confidence and see that they too can do science!
Raising cultural visibility of scientists
When we asked for feedback during our conference this summer, some parents told us that having diverse events helped South Asian families become more involved and engaged in science.  
South Asia has one of the lowest percentage of women researchers. It is only 17%, much lower than in Europe or in sub-Saharan Africa. 
We hope that by holding events that showcase women from diverse cultures, we can showcase the impacts of women of South Asian background, as well as other diverse backgrounds, in STEM – in turn, helping families become more engaged and interested in science!  
If you'd like to become a member of the new South Asian chapter of CAGIS, you can join by visiting the CAGIS website. If you have any questions about the chapter, please email LotusSTEMM@GirlsInScience.ca.